Simply Peachy: Ripe, Juicy Peaches Inspire This Summer Cake
Christy Rost |
2 min read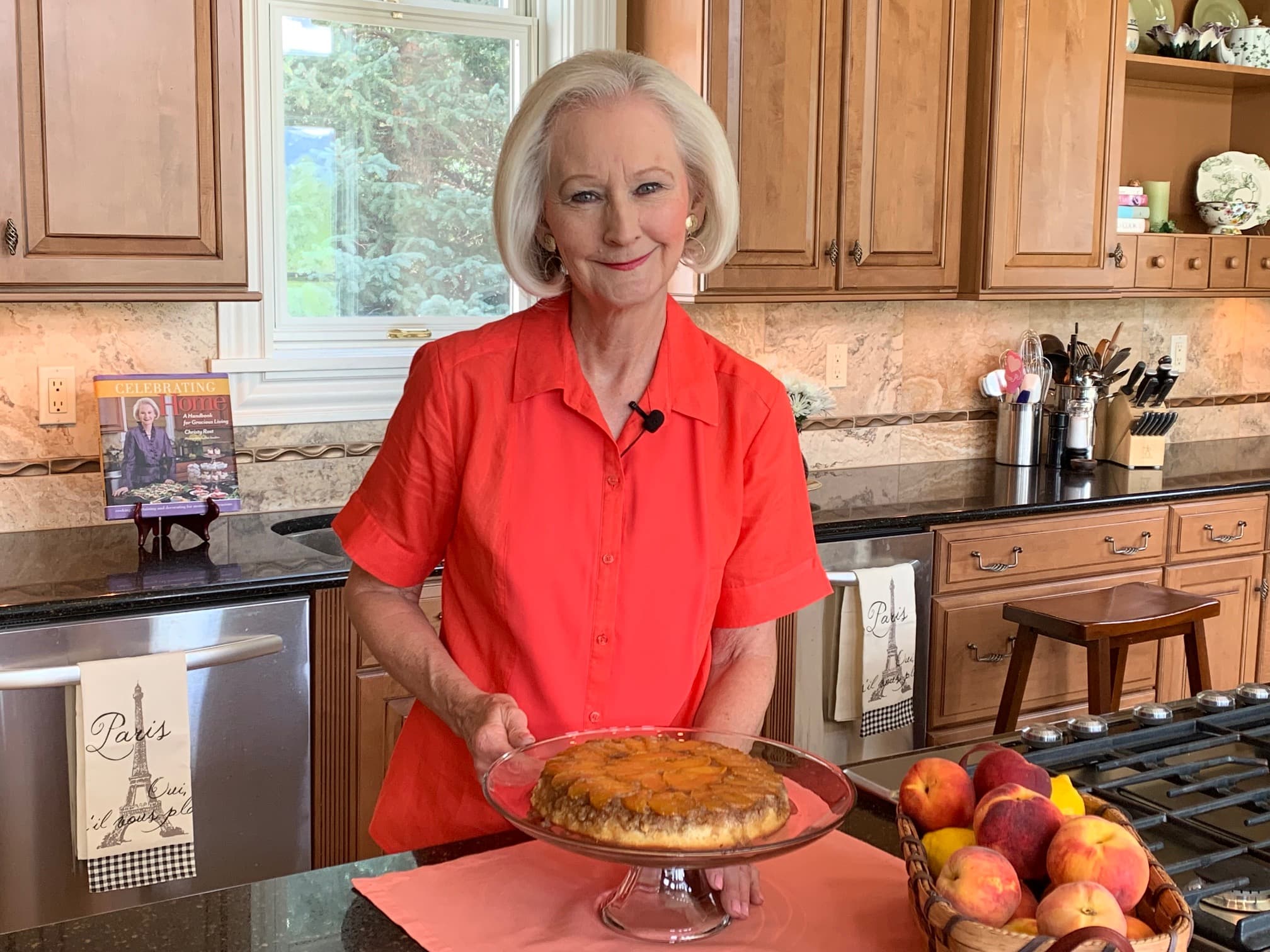 Each summer, when the Dillon Farmers Market in Summit County, Colorado overflows with ripe, juicy peaches, I head straight for my favorite booth where I know I'll find the best-of-the-best Palisade, Colorado peaches. Large, with bits of fuzz still on the skin, the Forte Farms farmer offers to assist customers in selecting peaches that are ready to eat or will be perfectly ripe after two or three days on the kitchen counter.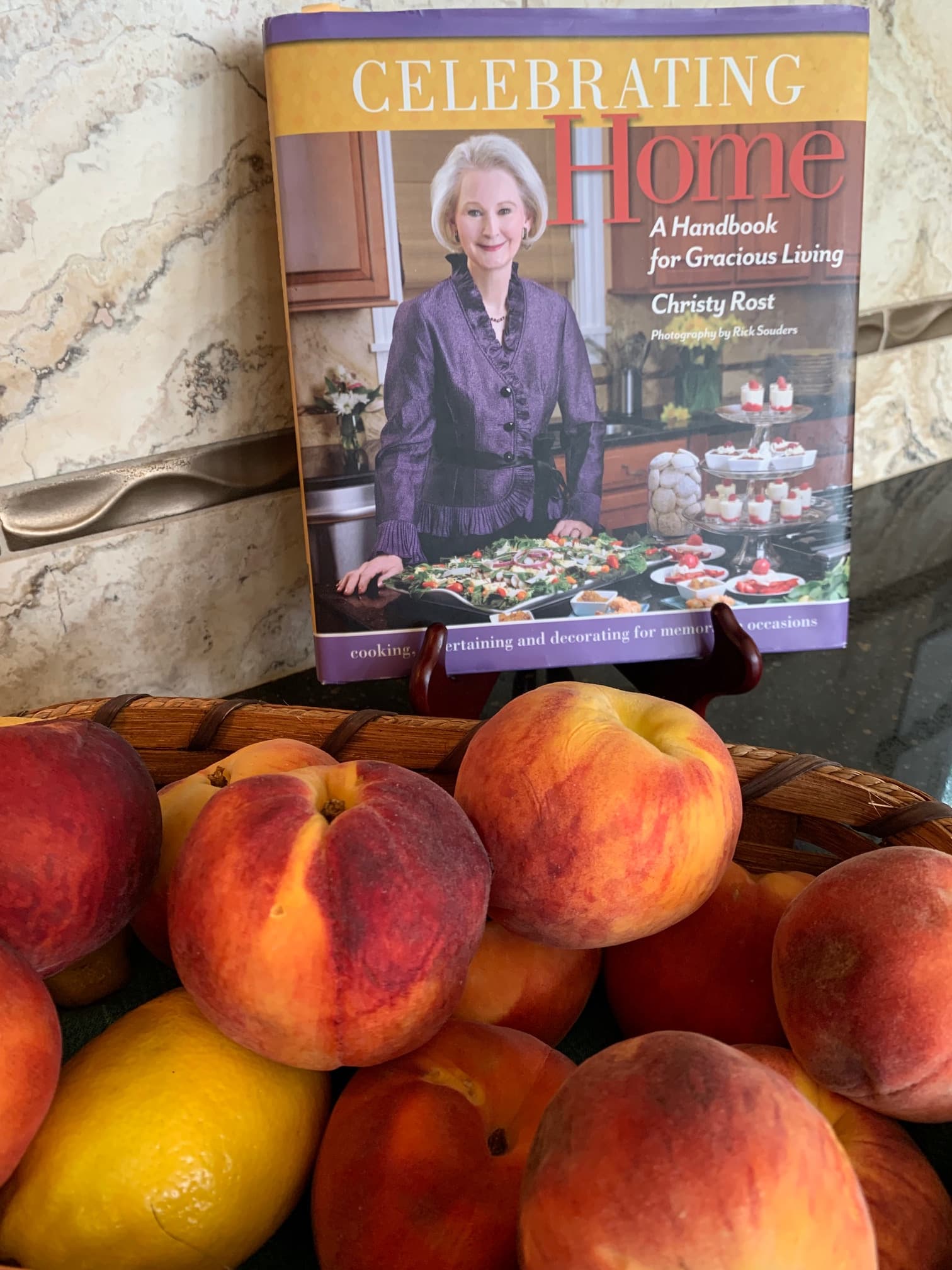 The booth, set against a mountain lake background, is always busy. Regular customers know this is where they'll find the sweetest melons, peaches, apricots, and plums. With a smile, the vendor periodically cuts slices of fruit for folks to taste, knowing nearly every mouthwatering bite will lead to a sale. I always purchase tomatoes at this booth, too. Grown in Colorado's Western Slope, their flavor is simply to die for.
For weeks, I've had an Upside-Down Peach Cake on my mind. Not that I've made one before, but just the thought of sliced, juicy peaches paired with brown sugar and butter, glistening on top of an almond-flavored cake was enough to send me to the market in search of Colorado peaches. Baking at high altitude, especially at 9,300 feet in elevation, is always a bit of a challenge when developing a new cake recipe. Guidelines suggest increasing the amount of flour and moisture from eggs and liquids, while decreasing the amount of butter, sugar, and leavening. As sometimes occurs, the ingredients' proportions for this cake didn't vary much from a similar recipe I created years ago at low altitude. I love when that happens. It means home bakers can successfully make this cake no matter where they live.
Whether you use sliced peaches, nectarines, or plums, I have a feeling this light almond-flavored cake crowned with sliced stone fruit will make your day extra sweet.
Bake Some Joy!
Upside-Down Peach Cake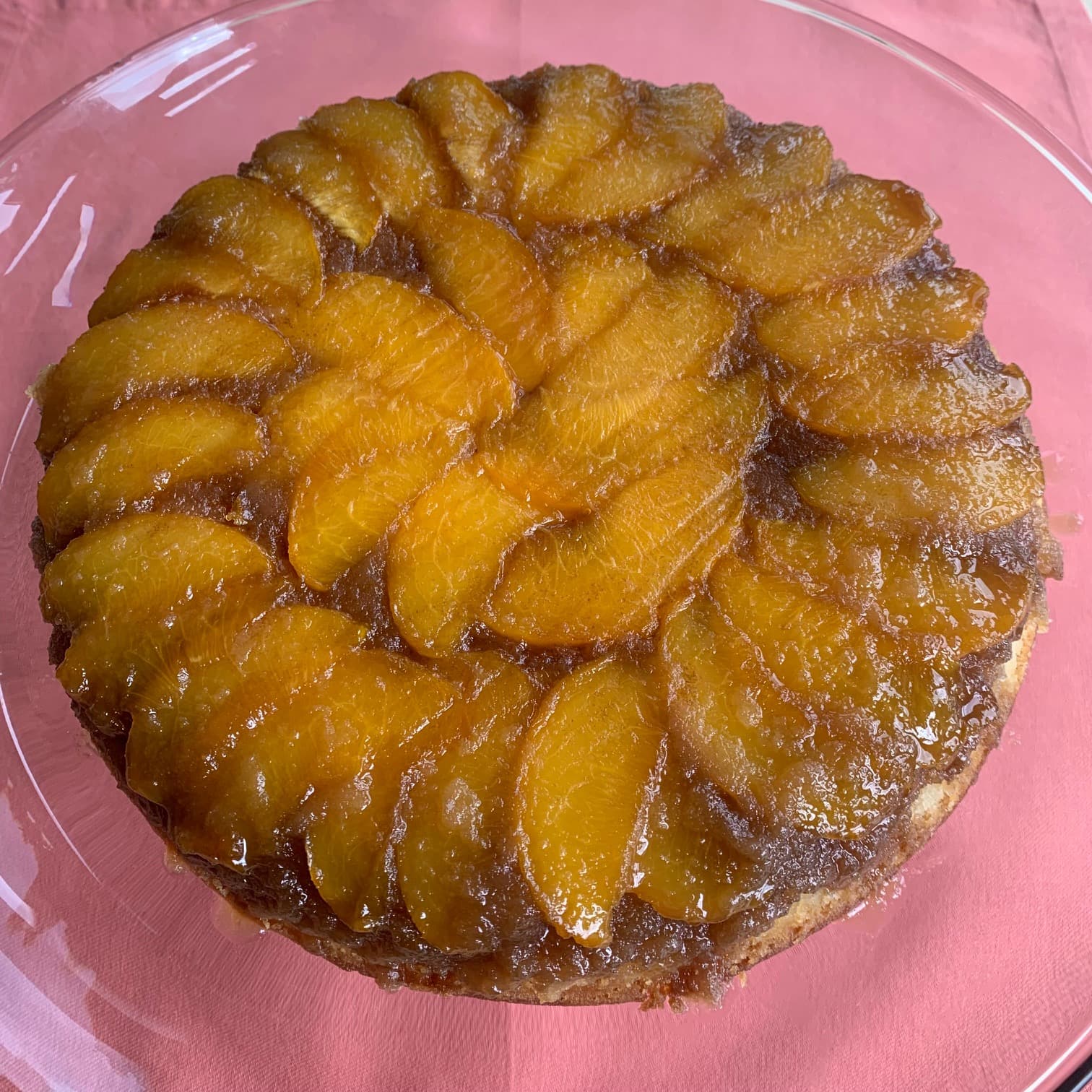 Cake Batter
1 cup plus 2 tablespoons flour
½ teaspoon baking powder
½ teaspoon salt
1/3 cup unsalted butter, softened
2/3 cup sugar
1 egg, at room temperature
1 teaspoon vanilla
¼ teaspoon almond extract
½ cup milk
Preheat the oven to 350 degrees, line the bottom of a 9-inch round cake pan with parchment paper, and spray the inner sides of the pan with nonstick cooking spray-with-flour. In a small bowl, stir together flour, baking powder, and salt; set it aside. In the large bowl of an electric mixer, cream butter and sugar until the mixture is fluffy, about 8 minutes. Add egg, vanilla, and almond extract, and beat until the mixture is light.
Gradually add the flour mixture to the creamed mixture, alternately with the milk, scraping the bowl often, until the batter is thick.
Peach Topping
2 large ripe peaches, peeled and sliced ½-inch thick
3 tablespoons unsalted butter, melted
¾ cup brown sugar
Pour melted butter into the prepared pan, sprinkle with brown sugar, and arrange the sliced peaches in a single layer on top of the sugar. Carefully spoon the batter over the peaches. Bake 35 to 40 minutes, or until a tester comes out clean when inserted into the center of the cake. Remove the cake from the oven and set it aside 30 minutes until it is warm. Place a cake platter over the top of the cake pan and invert the cake so the peaches are on top. Remove the parchment paper and cool completely.
Yield: one 9-inch cake