Almost Fried Chicken Legs
| Christy Rost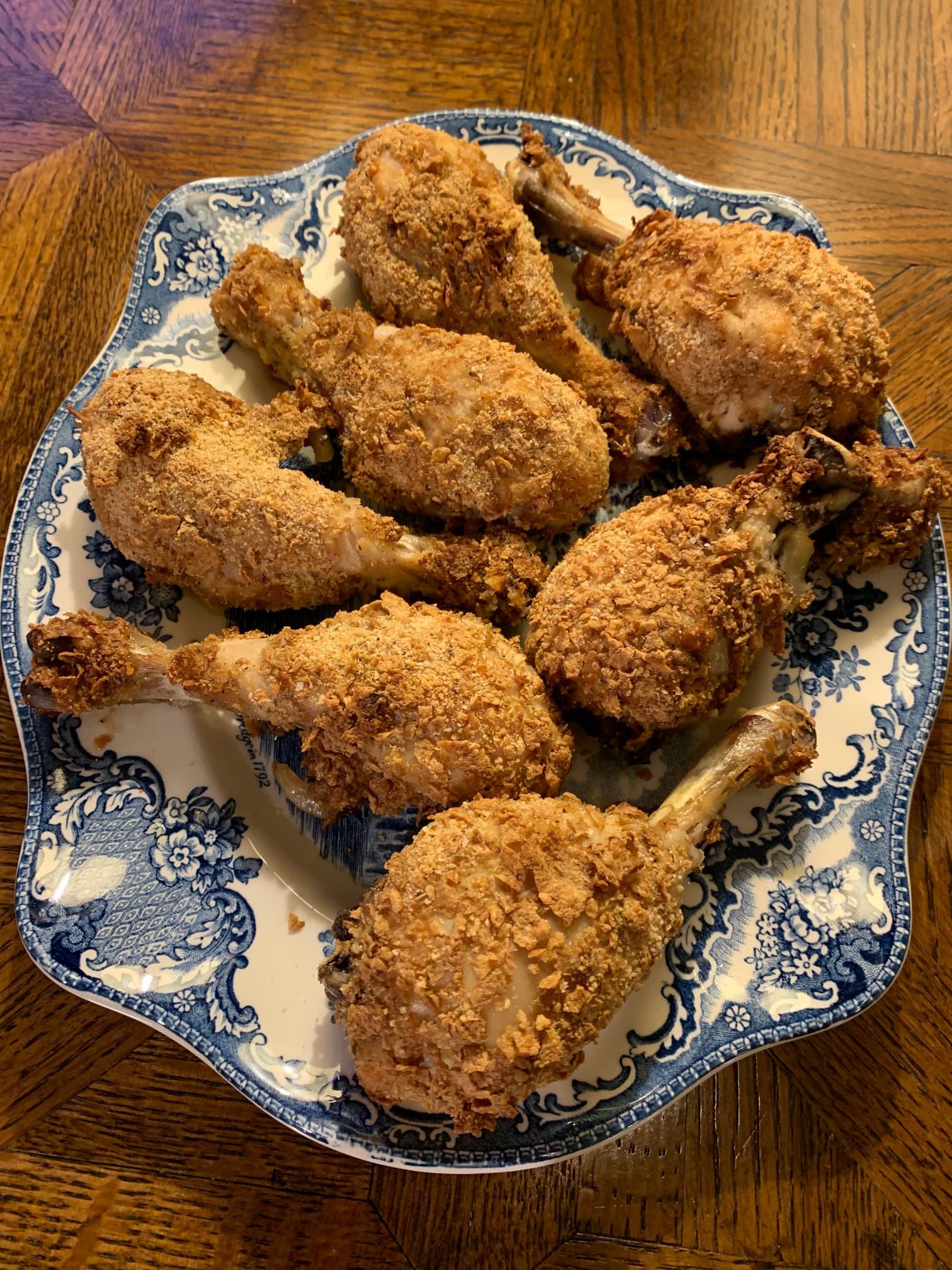 8 chicken legs
1 cup whole grain cereal flakes (I used Wheaties®)
1/2 cup plain breadcrumbs (Progresso® or store brand)
1 teaspoon dried oregano or thyme
1/2 teaspoon coarse kosher salt
1/4 teaspoon garlic powder
1/8 teaspoon freshly ground black pepper
1 egg, beaten
1 1/2 tablespoons olive oil or canola oil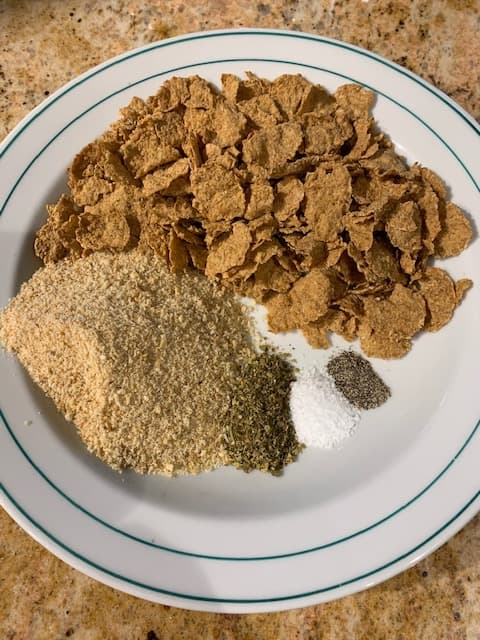 Preheat the oven to 375 degrees. Crush the cereal flakes in a pie plate or shallow bowl with the heel of your hand until the flakes are approximately 1/4-inch size. Stir in breadcrumbs, oregano, salt, garlic powder, and pepper. Set the mixture aside.
Drizzle oil in the bottom of a roasting pan. If desired, remove the skin from the chicken. Using a paper towel for a better grip, pull the skin off and discard.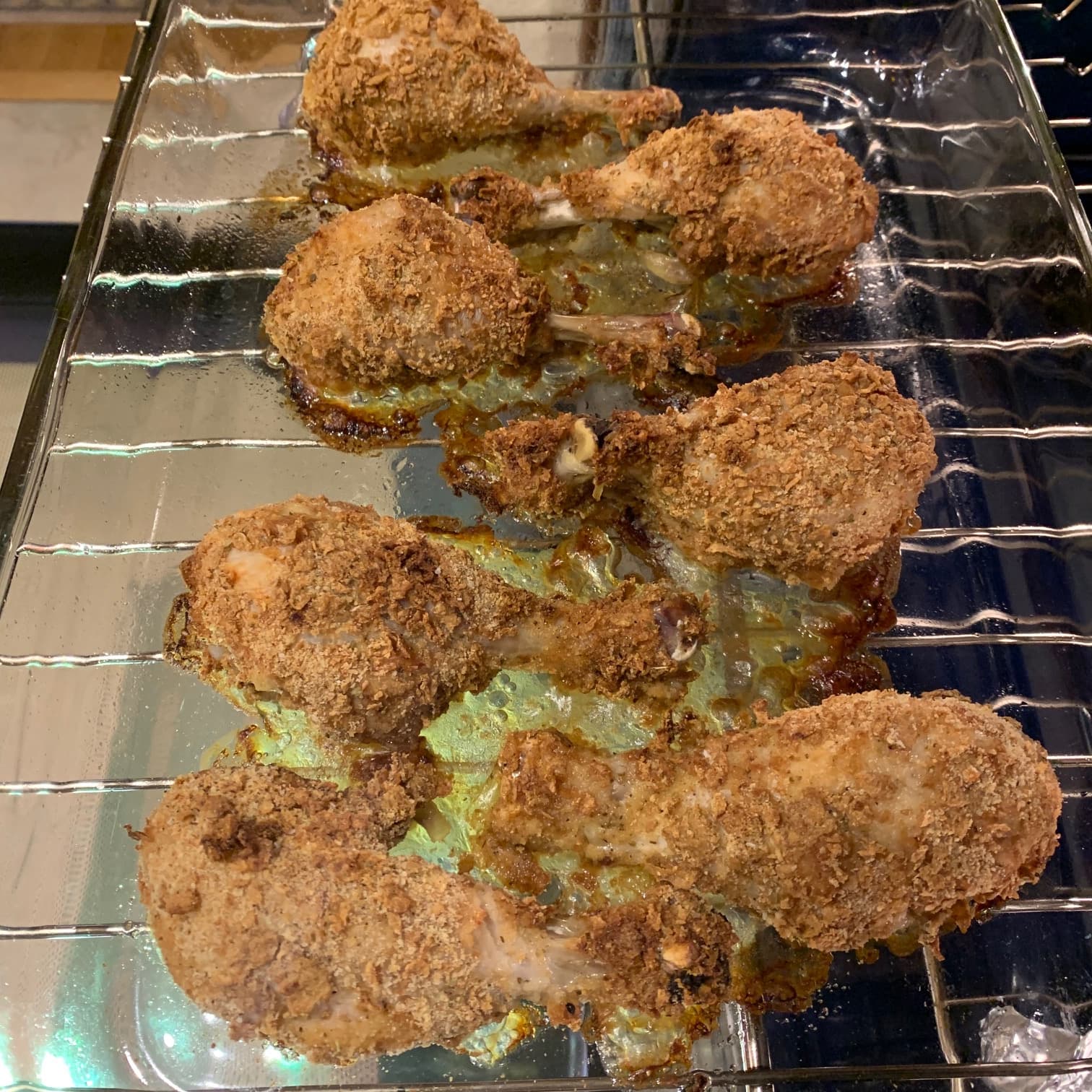 In another pie plate or shallow bowl, whip the egg with a fork. Dip a chicken leg into the egg, turning it to coat all sides. Roll the meat in the crumb coating, sprinkling any uncoated areas with additional crumbs as needed, and place it in the roasting pan. Repeat this process with the remaining chicken.
Bake 50 to 60 minutes, uncovered, or until the meat registers 165 degrees on an instant read thermometer, and the coating is brown and crisp. Serve immediately.
Yield: 4 to 6 servings