Creamy Avocado Pasta Salad
| Christy Rost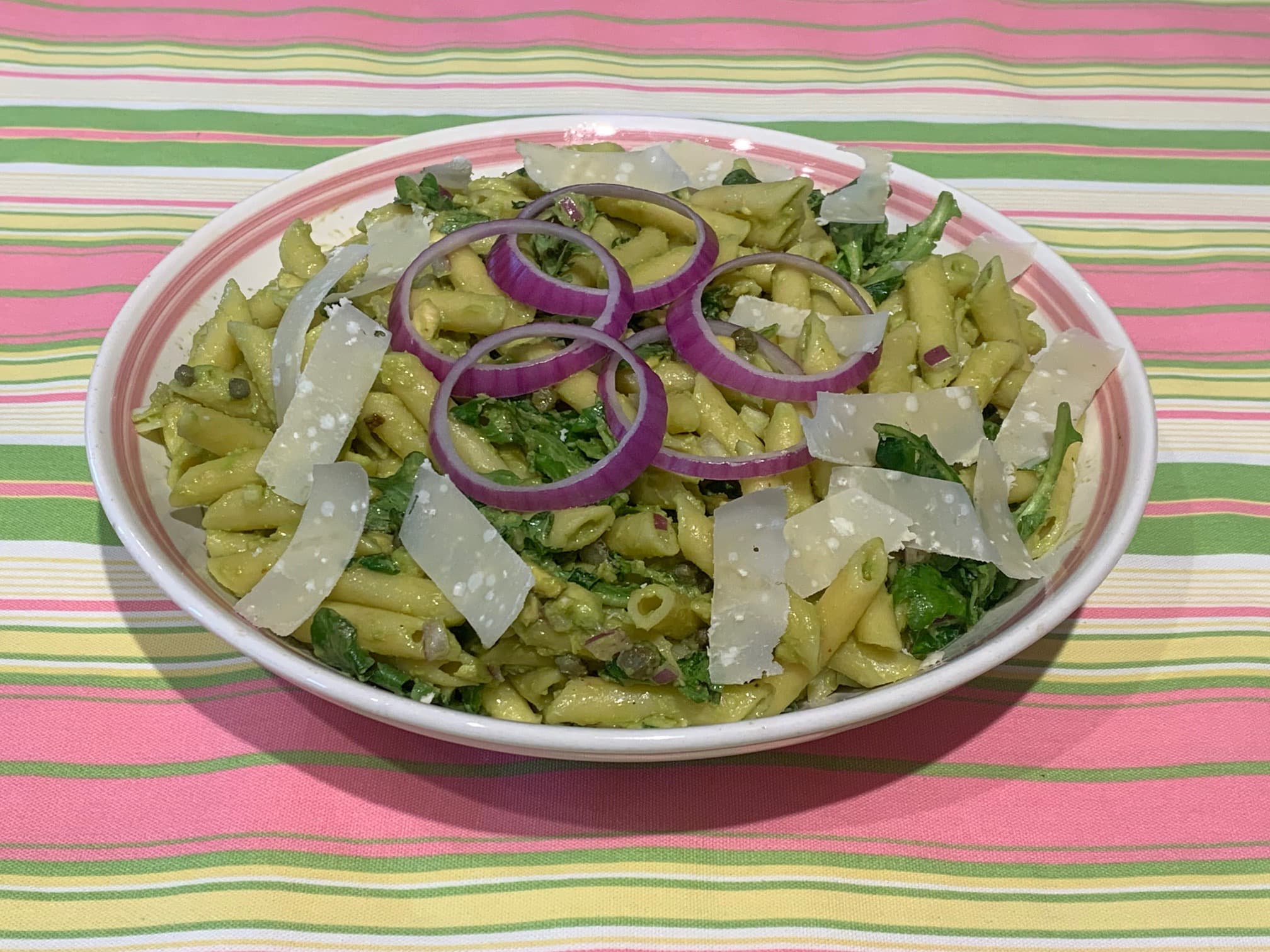 1 pound penne pasta, preferably imported Italian
3 tablespoons olive oil
2 large cloves garlic, peeled and minced
2 large ripe avocados, very soft
¼ cup red onion, peeled and diced
2 tablespoons capers, drained, unrinsed
3 cups baby arugula, rinsed and spun dry
Parmigiano Reggiano, for garnish
One hour before cooking the pasta, stir minced garlic into the oil and set it aside to allow flavors to meld. Prepare pasta in boiling, salted water according to package directions. Drain and transfer to a large bowl. Immediately add the oil and garlic to the hot pasta and stir gently.
Slice peeled avocado into small cubes and gently stir it into the hot pasta with a rubber spatula until it is completely coated. Small bits of avocado may remain. Add onion, capers, and arugula, and stir gently. The arugula will wilt slightly.
Transfer the pasta to a large serving bowl and garnish with red onion rings and shaved Parmigiano Reggiano. Pasta is best served at room temperature.
Yield: 8-10 servings