Garden Pizza
| Christy Rost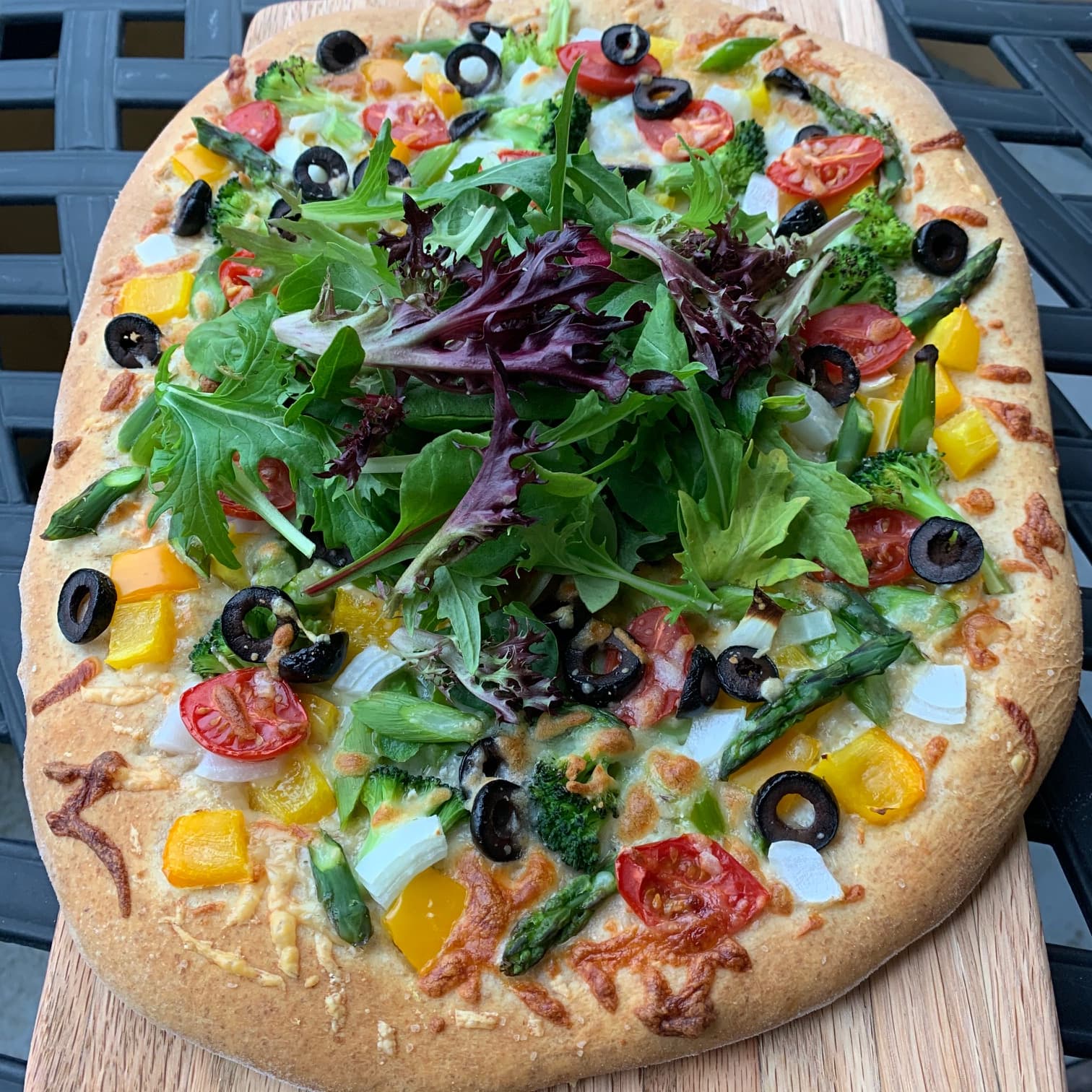 Pizza Dough
1 envelope active dry yeast
1 ½ cups warm water
pinch of sugar
1 ½ tablespoons olive oil
2 teaspoons salt
2 ½ cups all purpose or bread flour
1 cup whole wheat flour
Suggested Toppings
1 ½ tablespoons olive oil
¾ teaspoon kosher salt
1 ½ cups shredded mozzarella cheese
½ cup chopped onion
1 green bell pepper, rinsed, seeded and chopped
1 yellow bell pepper, rinsed, seeded and chopped
1 small bunch asparagus, trimmed, blanched, and chopped
Grape tomatoes, rinsed and halved
1 cup black olives, drained and sliced
1 bunch fresh spring greens, rinsed and spun dry
Place yeast in a large bowl. Add warm water and sugar, stir, and place the bowl in a warm place until the yeast foams. Stir in 1 ½ tablespoons oil, the whole wheat flour, and enough of the all purpose flour to make a soft dough. Sprinkle the countertop with flour, transfer the dough to the counter, and knead several minutes, incorporating added flour as needed, until the dough is soft and shiny.
Grease a large bowl with olive oil, transfer the dough to the bowl, and turn it once to oil the entire surface. Cover with a towel and set it aside in a warm place until the dough as doubled in volume, about 40 minutes.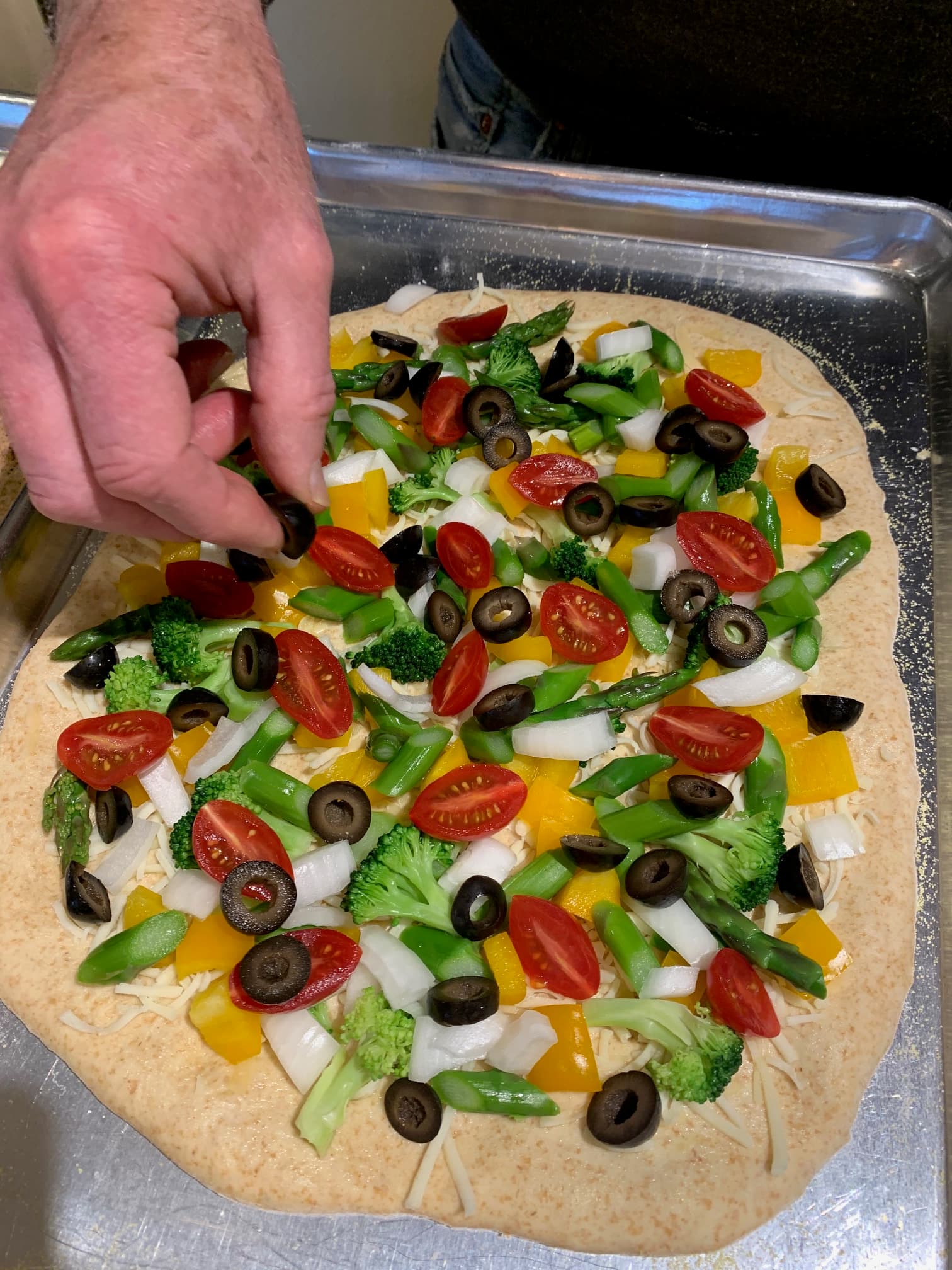 Preheat the oven to 425 degrees. Punch the dough down, cut it in half, and form each half into a ball. On a floured counter, roll out the dough into a 10-inch circle and place it on a baking sheet that's been sprinkled with cornmeal. Repeat with the remaining pizza dough. If a thick crust is preferred, cover pizzas with a lightweight towel and allow dough to rise 15 to 20 minutes.
Brush the pizzas with the remaining olive oil, sprinkle lightly with kosher salt, and the mozzarella cheese. Garnish with toppings and bake 20 to 25 minutes, or until the crusts are golden brown and the center is steaming hot. Remove them from the oven, transfer to a large cutting board, garnish with a mound of spring greens, slice and serve.
Yield: 2 large pizzas