Greek Pasta & Garden Salad
| Christy Rost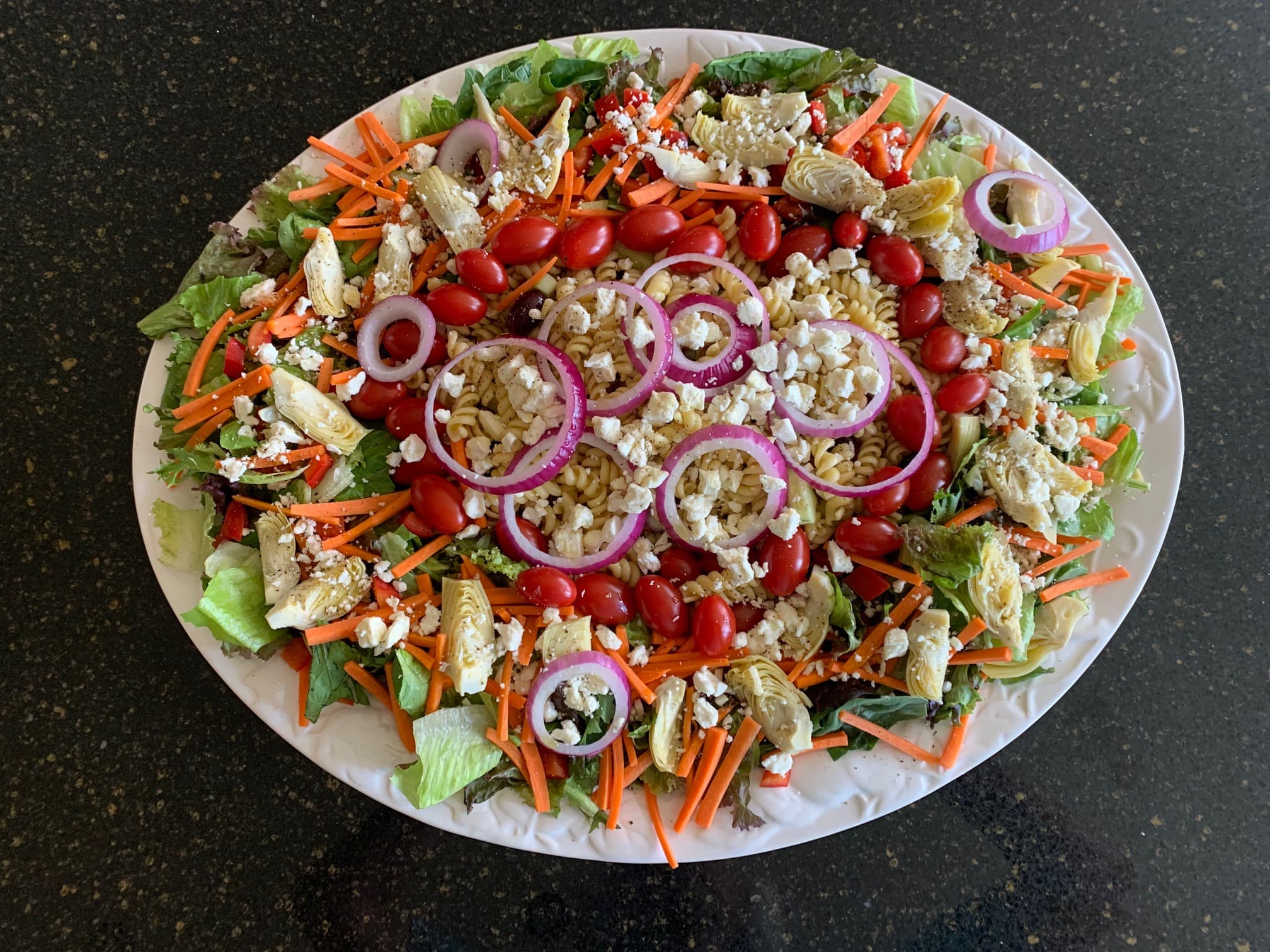 1 package fusilli pasta
1 tablespoon olive oil
3 tablespoons freshly squeezed lemon juice
1 tablespoon red wine vinegar
2 large cloves garlic, peeled and minced
¾ cup extra virgin olive oil
Kosher salt and freshly ground black pepper, to taste
1 large cucumber, rinsed and peeled
1/3 cup sweet onion, peeled and diced
2 tablespoons capers, drained
Kalamata olives, pitted
1 head romaine lettuce, rinsed and spun dry
1 head red leaf lettuce, rinsed and spun dry
1 bunch spring mix or mesclun, rinsed and spun dry
Red cherub tomatoes, rinsed
1 red or yellow bell pepper, rinsed, seeded, and chopped
1 can quartered artichoke hearts, drained
2 carrots, rinsed, peeled, and julienned
Red onion rings
Cook pasta according to package directions until it is al dente, drain, toss with 1 tablespoon olive oil, and set it aside to cool. Pasta may be covered and chilled overnight.
In a medium bowl, whisk together lemon juice, red wine vinegar, garlic, ¾ cup olive oil, salt, and pepper. Shortly before serving, transfer pasta to a large mixing bowl, pour half the vinaigrette over the pasta, reserving the rest for later, and toss well to coat. Cut off the ends of the cucumber, slice it in half lengthwise, and slice each half lengthwise again. Stand the cucumber upright on the cutting board and run the knife down the length of each section to remove seeds. Chop the cucumber into bite-size pieces, add it to the pasta, and stir in onion, capers, and olives.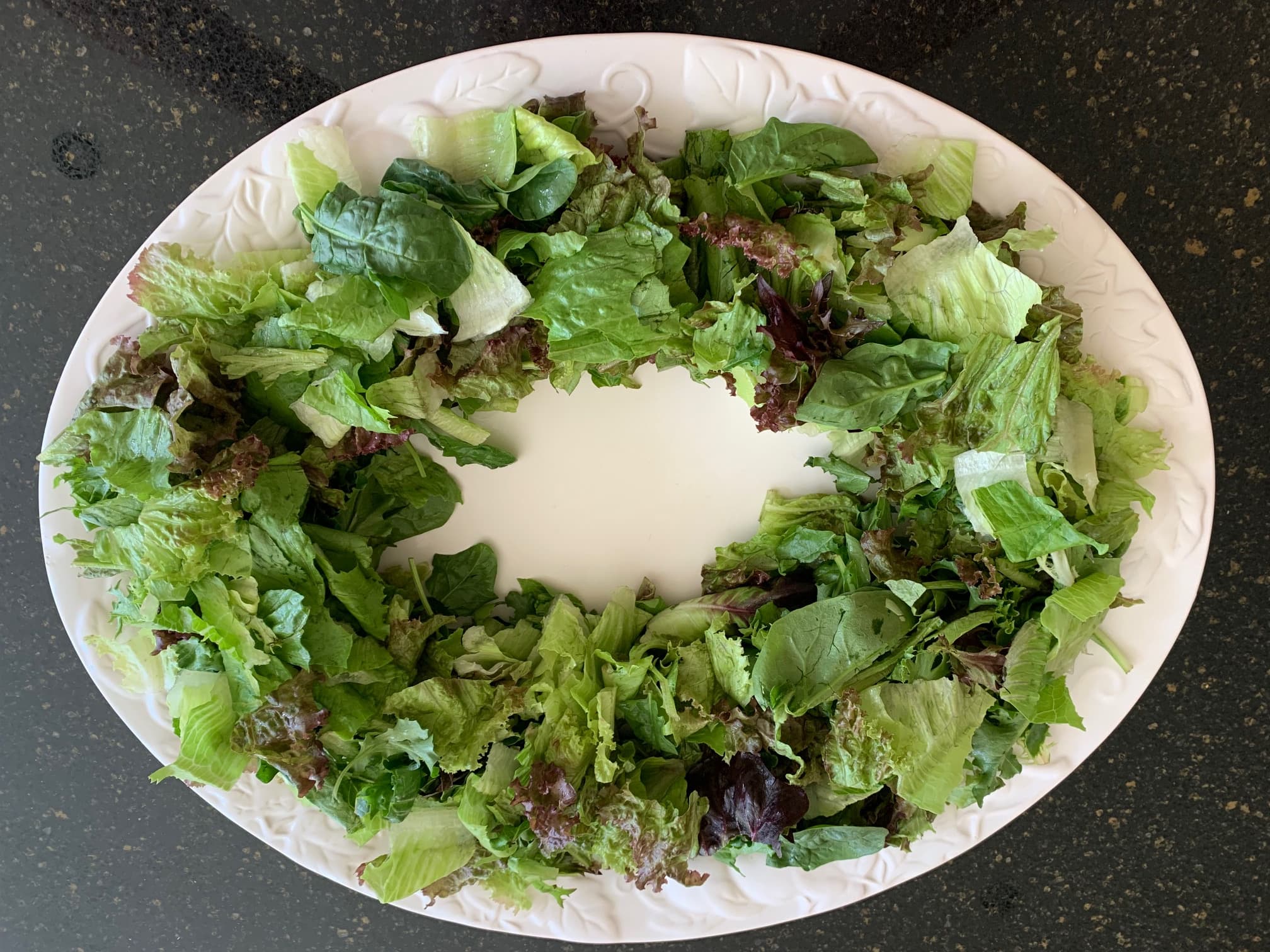 Arrange lettuce and spring mix on a large platter, forming a well in the center. Spoon the pasta into the center of the platter and top with red onion rings. Garnish the salad greens with cherub tomatoes, chopped bell pepper, artichokes, and julienned carrots. Drizzle the greens with the remaining vinaigrette and season with freshly ground black pepper. Garnish with platter with crumbled feta cheese.
Yield: 10 to 12 servings