Jewel Tea Cookies
| Christy Rost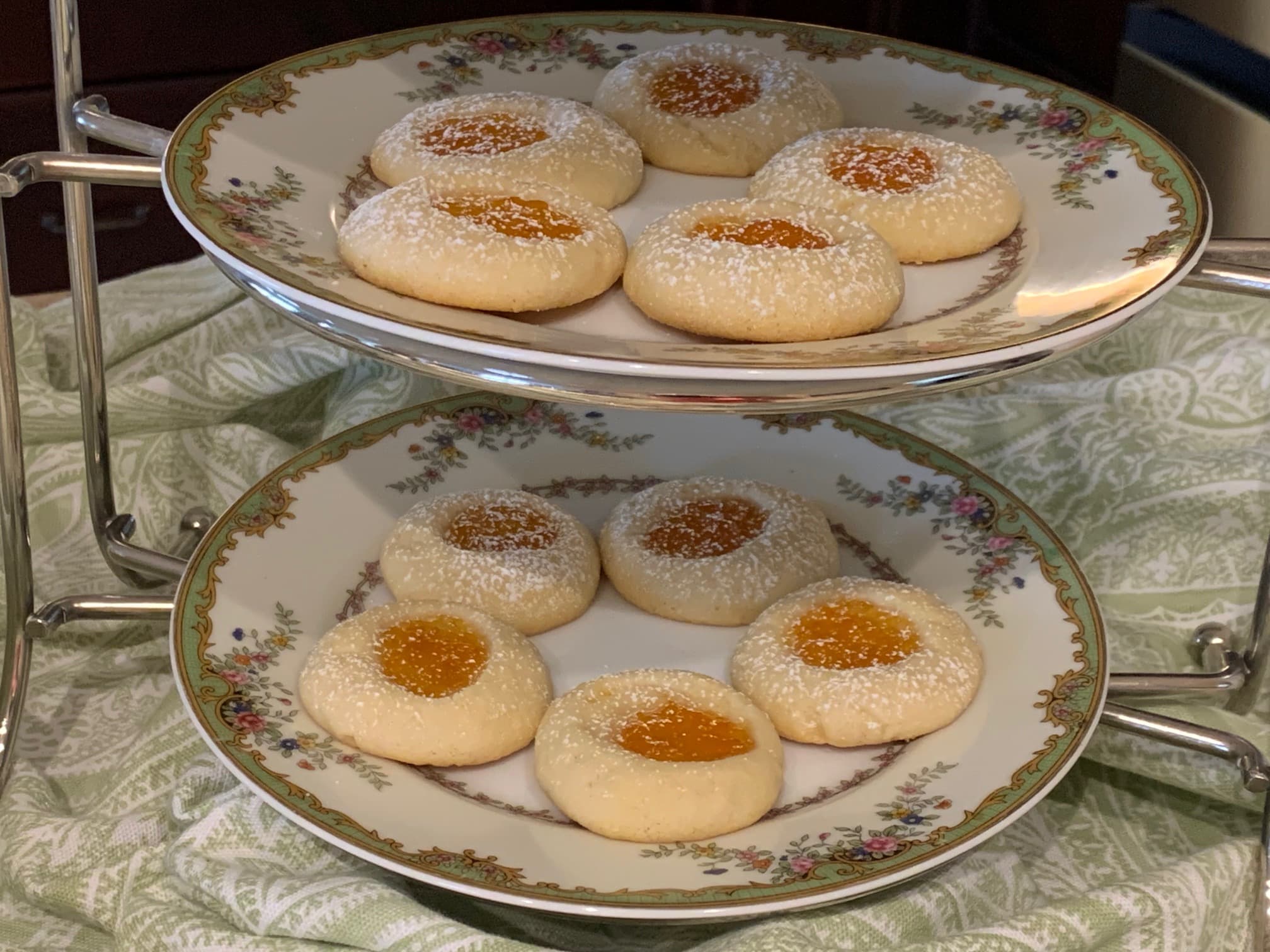 2 cups flour
½ teaspoon baking powder
¼ teaspoon salt
1 cup unsalted butter, softened
2/3 cup sugar
1 egg yolk
1 ¼ teaspoons vanilla
5 ounces apricot, raspberry, or blackberry preserves, preferably seedless
Confectioners' sugar, for garnish
Preheat the oven to 350 degrees. In a small bowl, stir together flour, baking powder, and salt, and set it aside. In the large bowl of an electric mixer, cream butter and sugar until they are light and fluffy, about 8 minutes. Add the egg yolk and vanilla, and beat well.
Add the flour mixture to the butter mixture and, using a large spoon, stir until the ingredients are thoroughly mixed. Using floured hands, form teaspoons of dough into small balls and place them on ungreased cookie sheets. Dip a finger into flour and press into the center of each cookie to form an indentation. Fill each center with ¼ teaspoon of preserves.
Bake the cookies 10-12 minutes, or until the bottom edges are barely brown. Cool them 1 minute, and transfer the cookies to a wire rack to cool completely. When completely cool, use a fine mesh sieve to sift confectioners' sugar over the cookies. The sugar will gradually melt over the preserves, leaving only the edges dusted with sugar.
Yield: 3 ½ dozen 2-inch cookies