Southwestern Casserole
| Christy Rost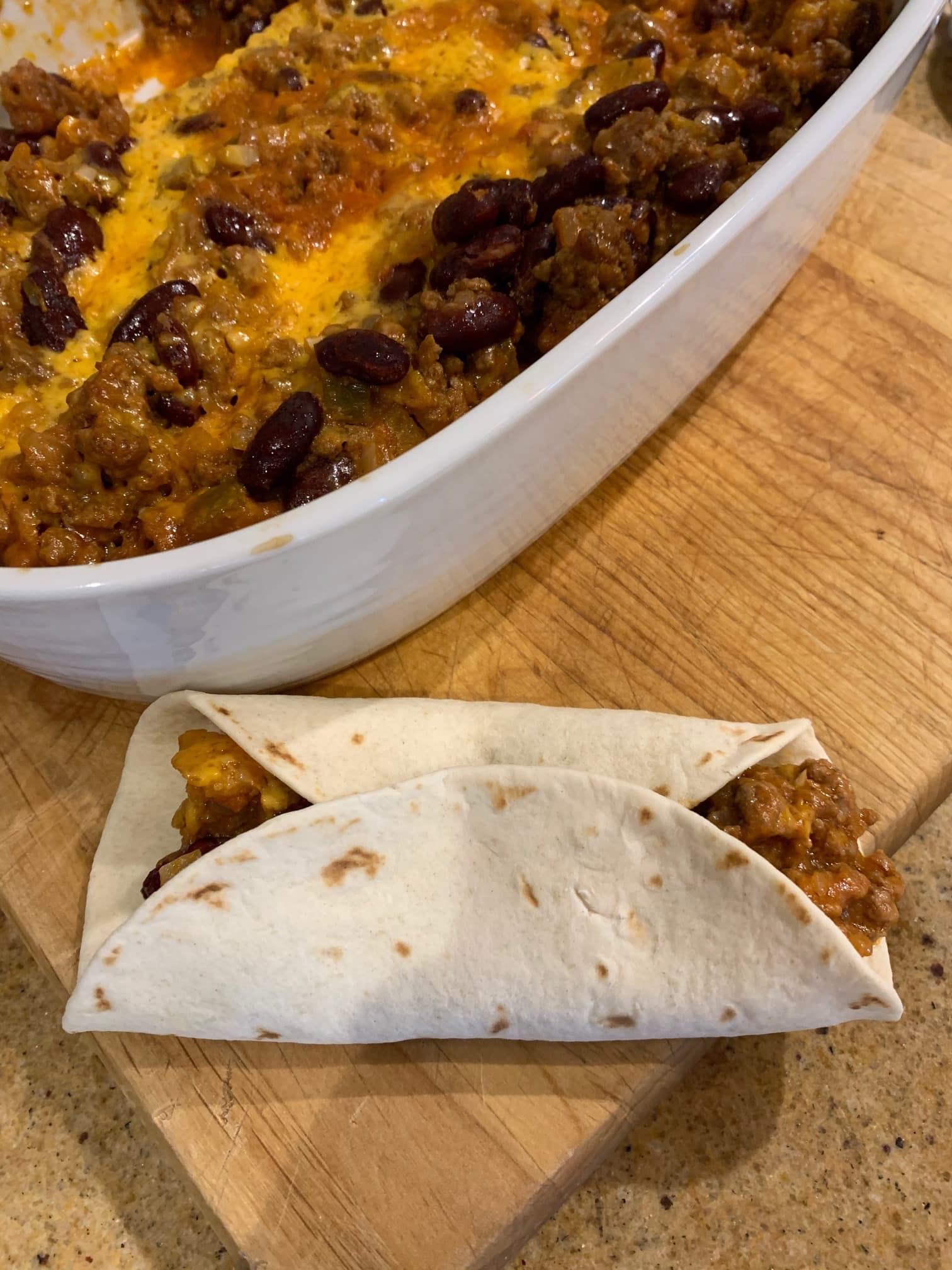 1 1/2 pounds ground chuck
1 cup onion, peeled and chopped
2 cloves garlic, peeled and minced
1 1/4 cups medium salsa or picante sauce
1 8-ounce can tomato sauce
1 15-ounce can kidney beans, rinsed and drained
1/4 cup shredded cheddar cheese
1/3 cup crushed tortilla chips
1/2 cup shredded cheddar cheese, for garnish
20-count package warm flour or corn tortillas
1 1/2 cups chopped lettuce (optional)
1 cup sour cream (optional)
Preheat oven to 375 degrees. Sauté ground beef and onion in a large skillet over medium heat until the meat is brown. Drain the fat, reduce the heat to low, stir in garlic, and sauté 1 minute. Pour in salsa and tomato sauce, and stir well. Stir in kidney beans, 1/4 cup of shredded cheese, and crushed tortilla chips.
Cook until the mixture is hot and bubbly. Serve immediately, or transfer the mixture to a 9x13-inch casserole dish, sprinkle with remaining cheese, and cover with foil. Bake 30 to 40 minutes, or until it's hot.
To serve, spoon casserole into warm tortillas, top with chopped lettuce, and sour cream.
Recipe serves 6 to 8