Breakfast Bruschetta with Blueberry Compote
| Christy Rost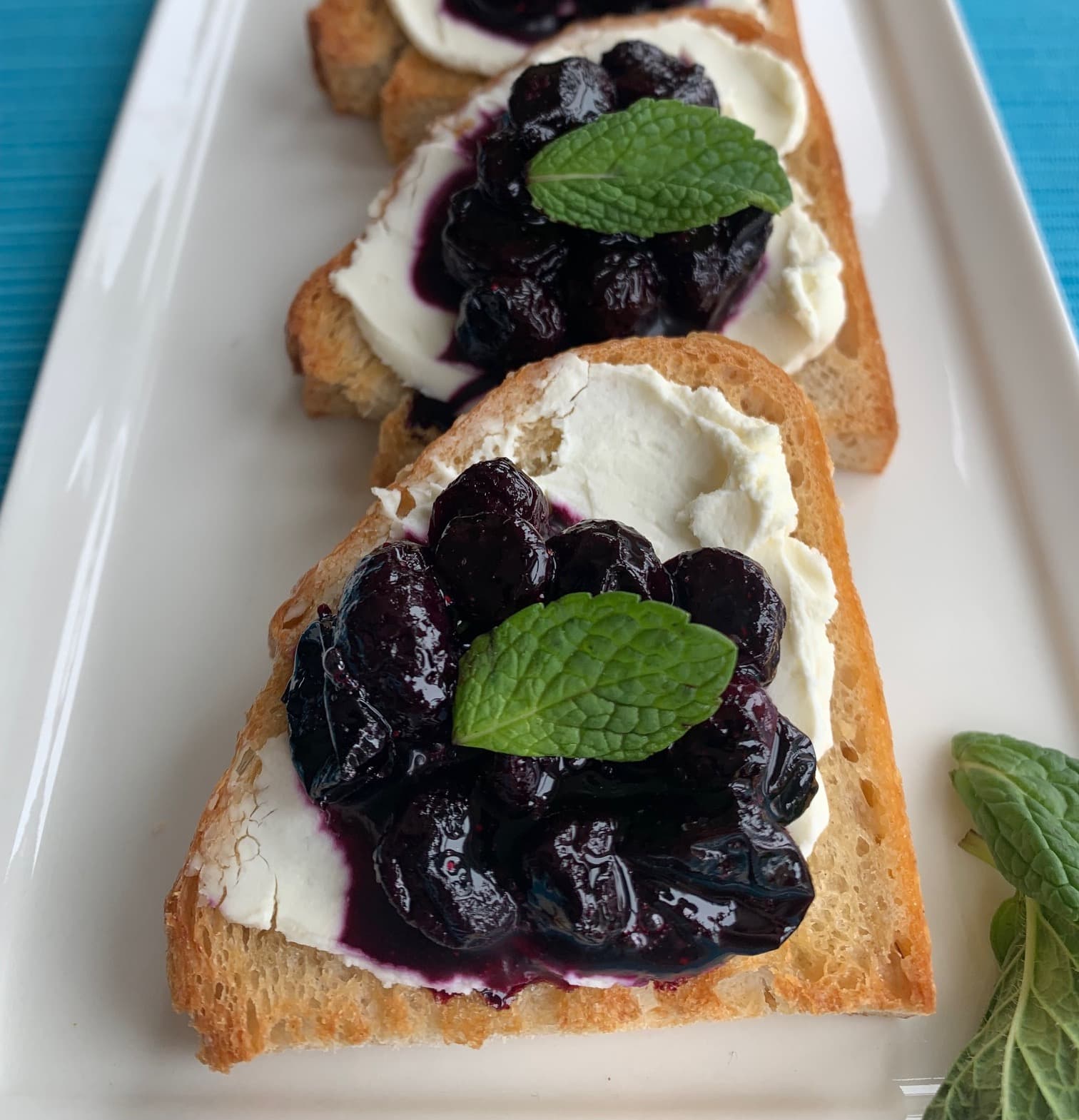 1 medium loaf rustic bread
1 tablespoon blood orange infused or other olive oil
2 cups fresh or frozen blueberries
¼ cup sugar
3 tablespoons water
3 ounces ricotta or softened cream cheese
Fresh mint sprigs and leaves, rinsed, for garnish
Preheat the oven to 400 degrees. Slice the bread into ½-inch thick slices and cut large slices in half. Brush both sides lightly with oil and place them on a large baking sheet. Toast the breads 5 to 10 minutes until they are golden brown, turning them over halfway through.
In a medium saucepan, gently stir together blueberries, sugar, and water. Cook over medium heat until the mixture begins to boil, then reduce the heat to low. Simmer the blueberries 8 to 10 minutes, stirring frequently, until the sugar dissolves and the compote thickens.
Cool 10 minutes, then transfer the compote to a serving bowl. It will continue to thicken as it cools. Chill until ready to serve or cover and chill up to 3 days.
Just before serving, generously spread ricotta or softened cream cheese over the toasted bread slices. Top with blueberry compote and garnish each with a leaf or sprig of fresh mint.
Yield: 8 servings