Caramelized Onion and Gruyere Tart Provencal
| Christy Rost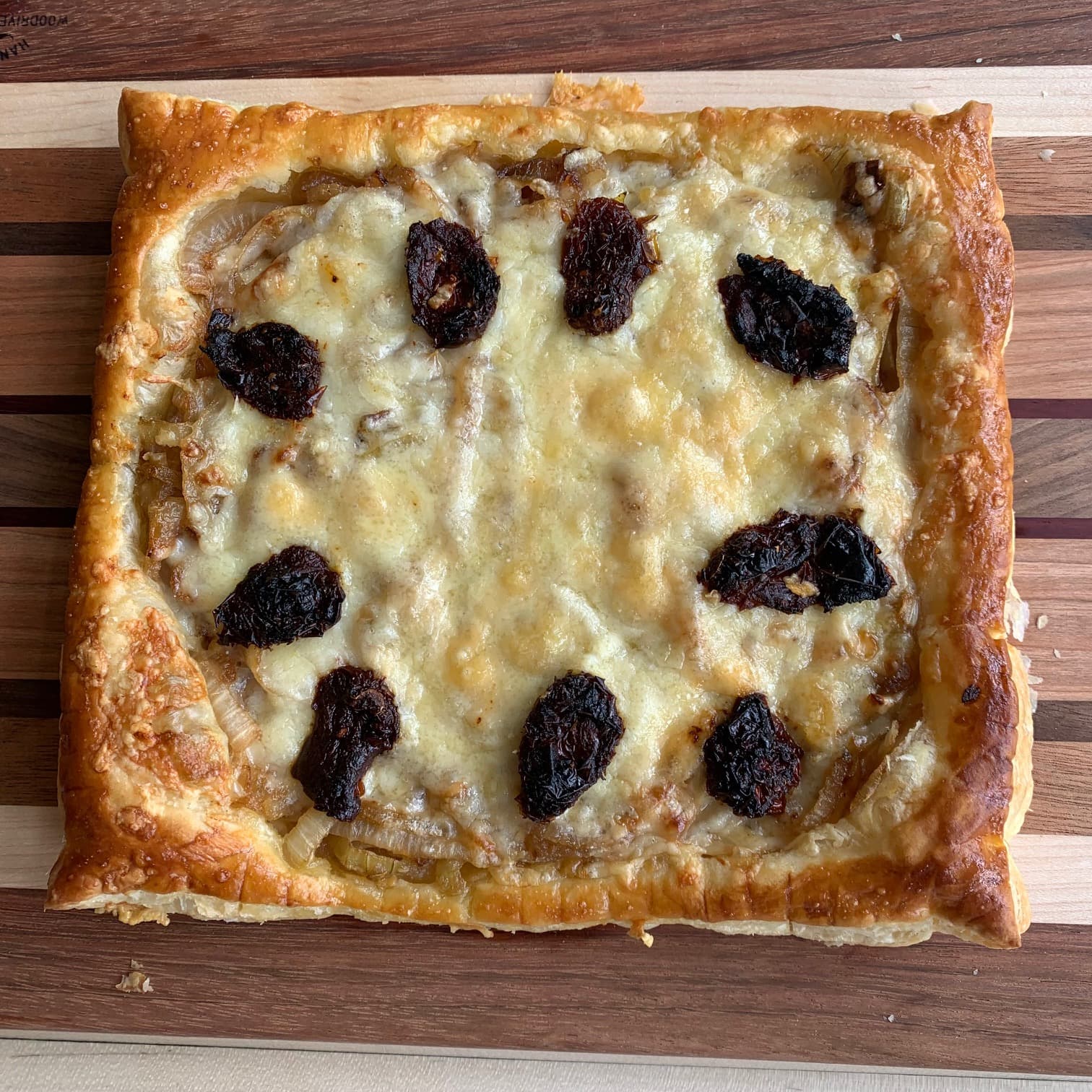 2 tablespoons olive oil
1 tablespoon unsalted butter
2 large sweet onions, peeled and thinly sliced
2 large cloves garlic, peeled and diced
1/8 teaspoon coarse kosher or sea salt
1 sheet frozen puffed pastry, thawed and chilled
1/3 pound Gruyere cheese, coarsely grated, about 2 ½ cups
2 tablespoons Parmesan cheese, finely grated
Sun-dried tomatoes
1 egg, beate
In a large skillet over medium heat, add olive oil and butter, and swirl to coat the bottom of the pan. Add onions, toss to coat with oil and butter, and saute 12 to 15 minutes until the onions are golden brown. Stir in garlic and salt, cook 1 minute more, and set the pan aside to cool, about 20 minutes.
Preheat the oven to 400 degrees. Unfold the puff pastry on a cutting board, and with a rolling pin, gently seal the creases. Transfer the pastry to a cookie sheet covered with parchment paper. Make half-inch indentations around the perimeter of the pastry with a table knife, taking care not to cut all the way through the pastry. Transfer the onion mixture to the center of the pastry and spread it to within ½-inch of the pastry's edge.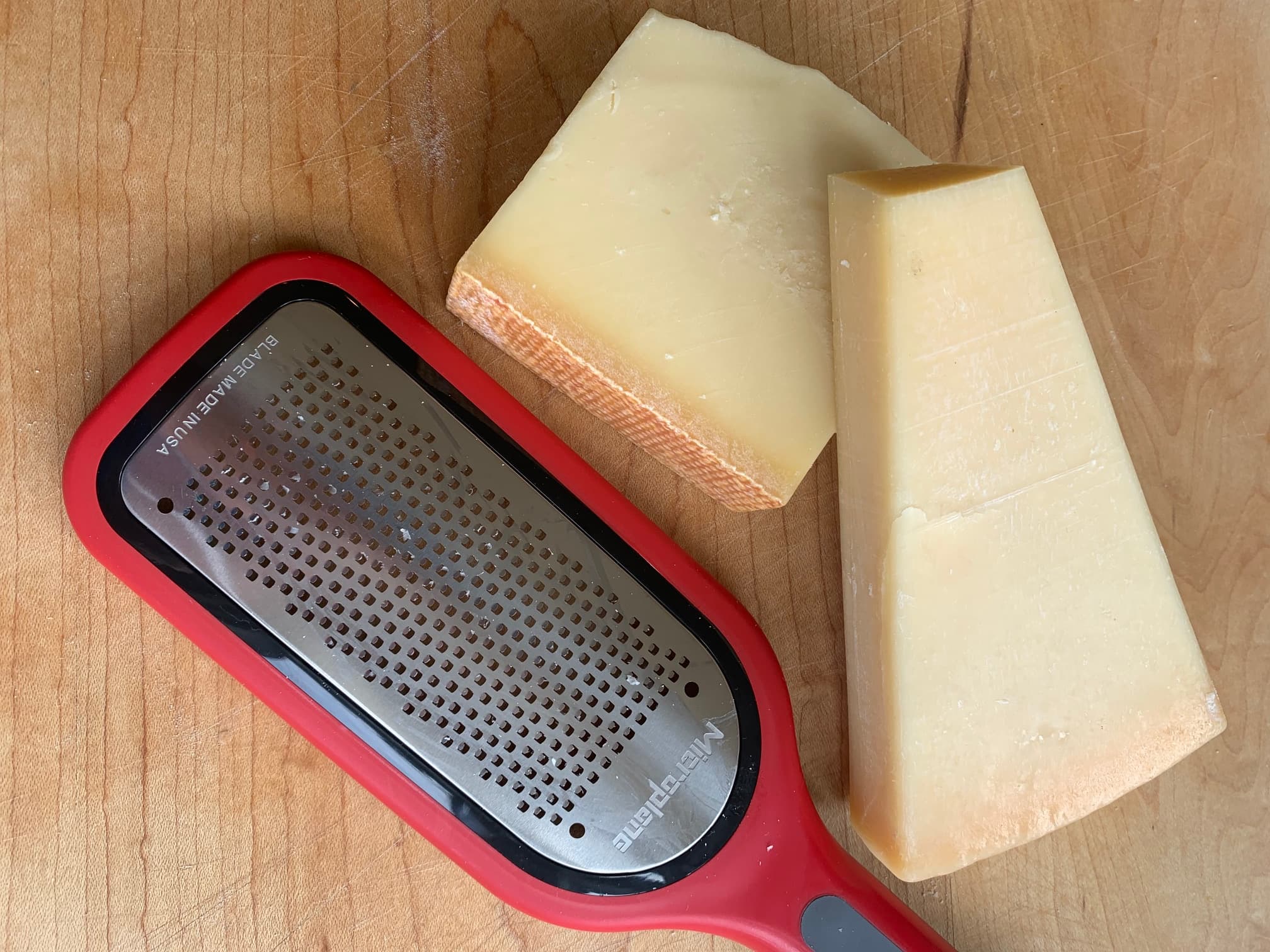 In a medium bowl, combine the Gruyere and Parmesan cheeses. Sprinkle evenly over the onions and garnish with sun-dried tomatoes. If the tomatoes are packed in liquid, drain them on paper towels before garnishing. Brush the edges of the pastry with beaten egg and bake 18 to 20 minutes until the cheese is melted and the pastry is puffed and golden brown.
Transfer the tart to a cutting board, slice, and serve while hot.
Yield: 8-10 appetizer slices or 6 brunch servings