Stay at Home Cake
| Christy Rost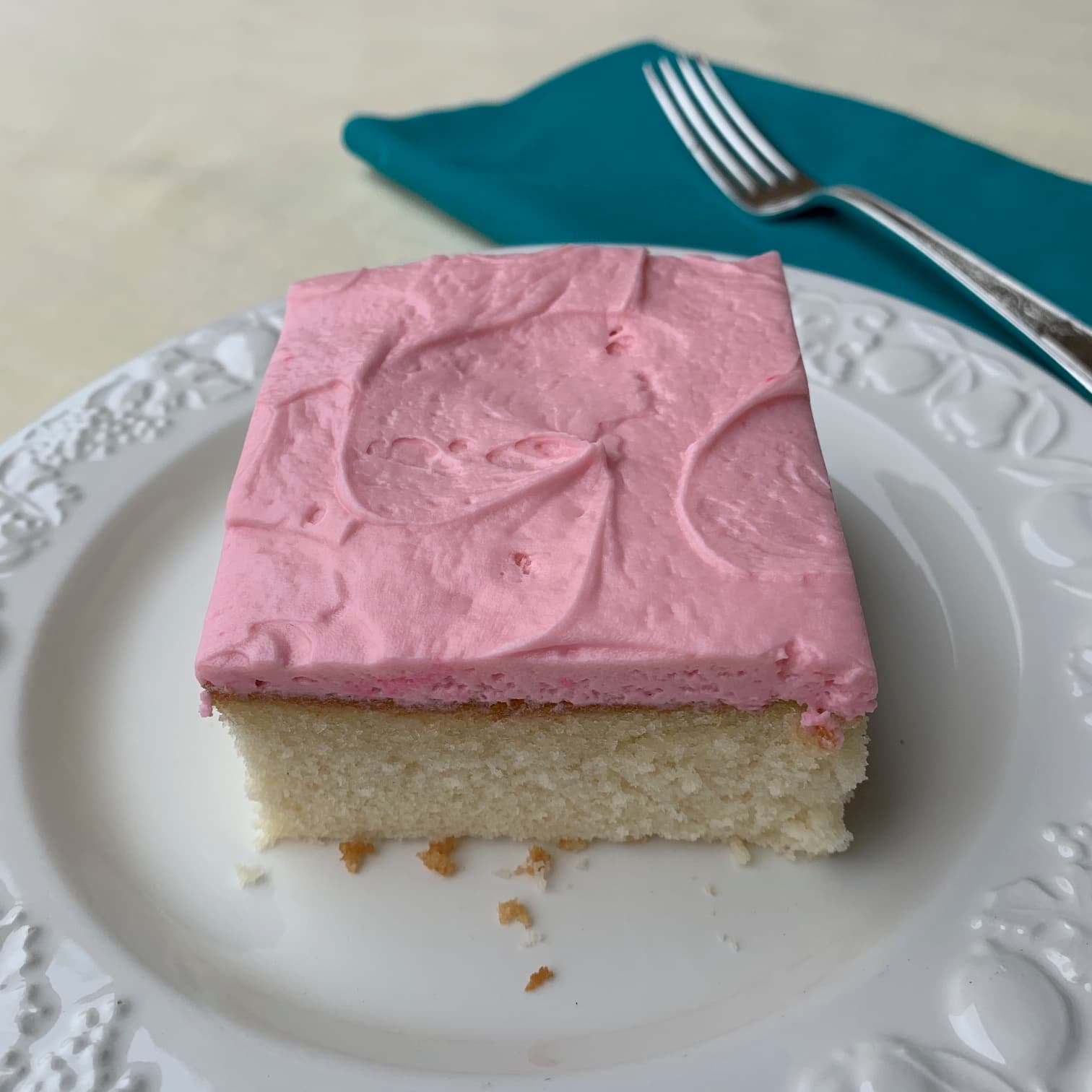 3/4 cup unsalted butter, softened
1 2/3 cups sugar
3 eggs
3 cups sifted cake flour, or 1 2/3 cups all-purpose flour
2 teaspoons baking powder
1 teaspoon salt
1 cup milk
2 1/2 teaspoons vanilla
Preheat oven to 350 degrees. In the large bowl of an electric mixer, cream butter, and gradually add sugar until the mixture is light and fluffy, about 8 minutes. Add eggs, one at a time, beating well after each addition.
In a medium bowl, stir together flour, baking powder, and salt. Gradually beat flour mixture into the creamed mixture, alternately with the milk, to form a thick, creamy batter. Add vanilla and beat well.
Grease and flour a 9x13-inch pan, spoon the batter into the pan, and bake 23 to 25 minutes, or until a tester inserted into the center of the cake comes out clean. Transfer the cake pan to a wire rack and cool completely.
Buttercream Frosting
6 tablespoons unsalted butter, softened
3 cups confectioners' sugar
1/4 cup milk
dash of salt
1 1/4 teaspoons vanilla
3 drops red or pink food coloring
Cream butter in the large bowl of an electric mixer, gradually adding confectioners' sugar alternately with the milk. Add salt, vanilla, and food coloring, and beat well until the frosting is thick and smooth.
Spoon the frosting over the cake and spread it with an offset spatula or knife.
Yield: 1 Cake