Valentine Linzer Tarts
| Christy Rost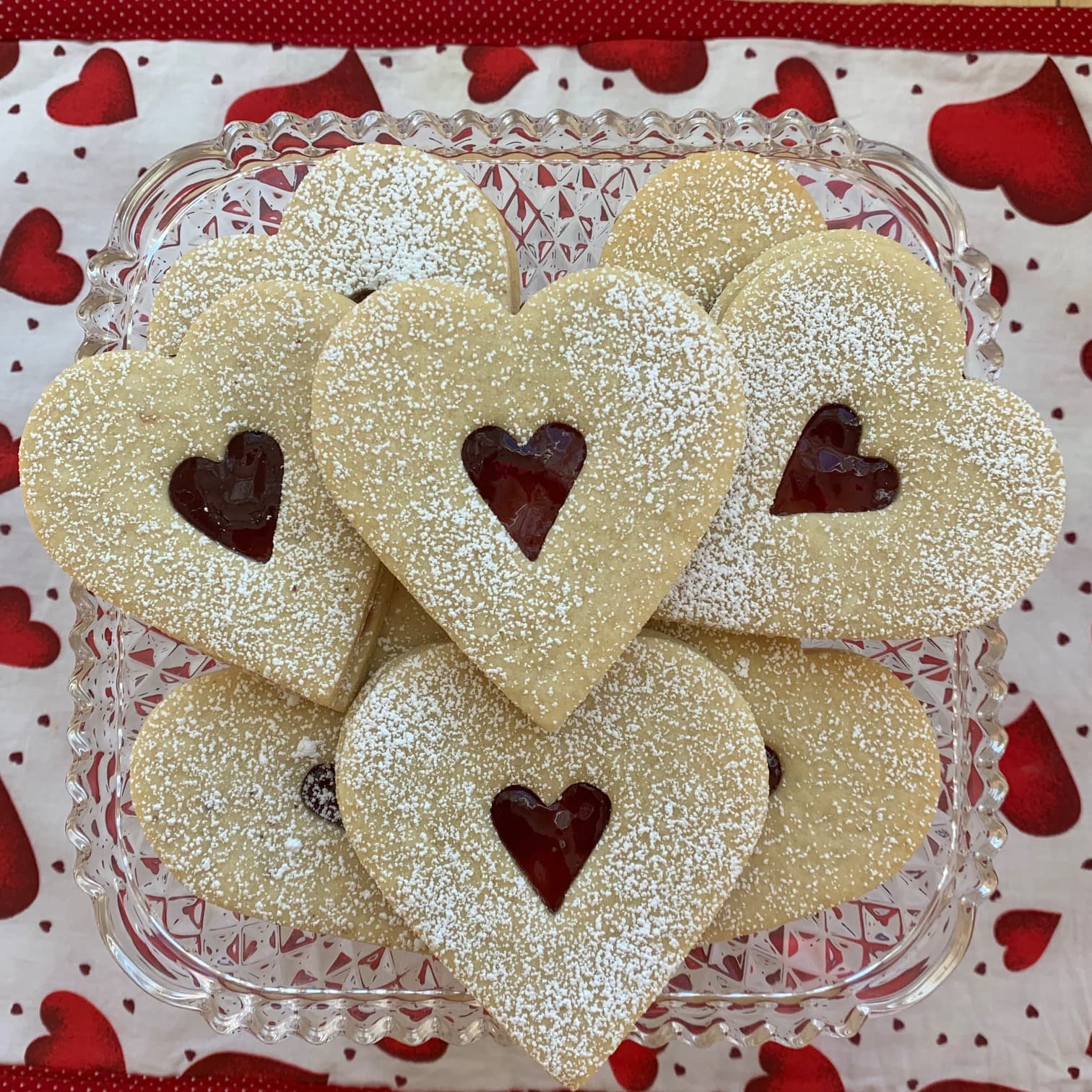 1 cup unsalted butter, softened
1 ¼ cups sifted confectioners' sugar
2 eggs, at room temperature
1 teaspoon vanilla
3 cups flour
1 teaspoon salt
1 teaspoon baking powder
½ cup seedless raspberry jam
Confectioners' sugar, for garnish
In the large bowl of an electric mixer, cream butter with confectioners' sugar until the mixture is light and fluffy, about 8 minutes. Add eggs one at a time, beat well, and stir in vanilla.
In a medium bowl, stir together flour, salt, and baking powder. Stir the flour mixture into the creamed mixture to form a soft dough. Cover with plastic wrap and chill 1 hour or overnight.
Preheat the oven to 375 degrees. Roll out cookie dough on a floured pastry cloth or counter to 1/8-inch thickness. Cut with a 3-inch heart-shaped cookie cutter dipped in flour, and place cookies on ungreased cookie sheets. Cut the centers out of half the cookies using a 1-inch heart-shaped cookie cutter.
Bake 6 to 7 minutes or until the edges of the cookies are barely light brown. For high-altitude baking, you may need to add an extra minute of baking time. Remove them from the oven, set them aside to cool for 1 minute, then transfer them to a wire rack to cool completely. When the cookies are cool, spread the solid ones with raspberry jam, slightly mounding it in the center of each cookie, and top with the remaining cookies. Sift lightly with confectioners' sugar, which will eventually melt over the jam, leaving a glossy center.
Yield: 22 to 24 cookies